This year's tax levy cap is 1.74%, which is significantly lower than in previous years. The Clarence Central School District has a history of fiscal responsibility.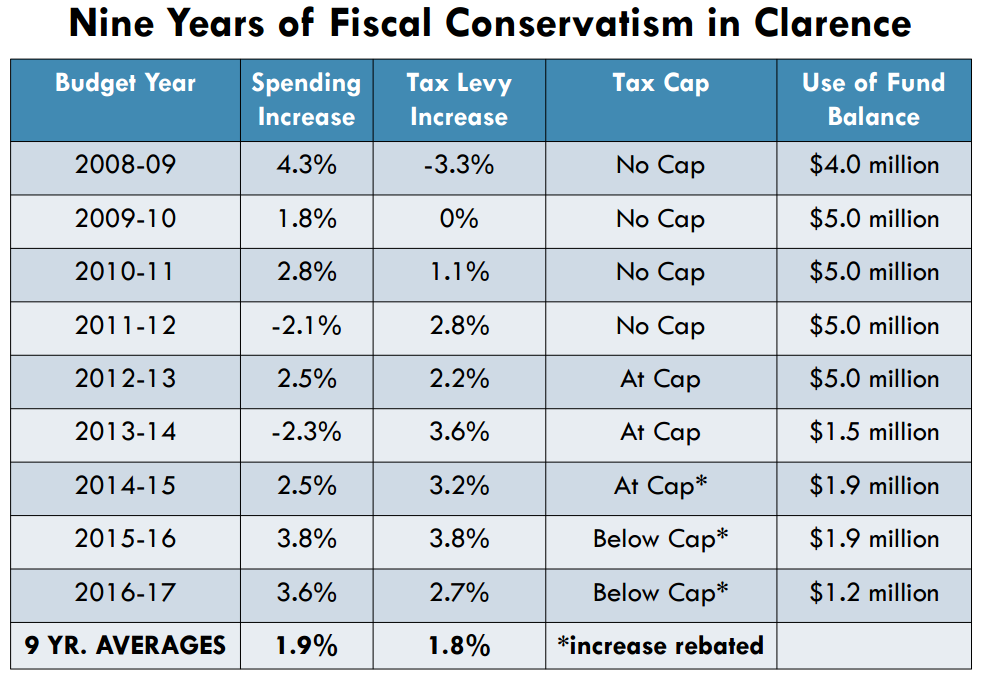 The tax levy is the amount of money raised for the school budget via property taxes. Your tax rate is calculated by dividing the amount of the tax levy by the total valuation of property in the town. This year's tax rate is anticipated to be $14.67/$1,000 or lower. On a house assessed at $300,000, your school tax for the entire year would rise $42.00. Our district spends far less per pupil than other municipalities.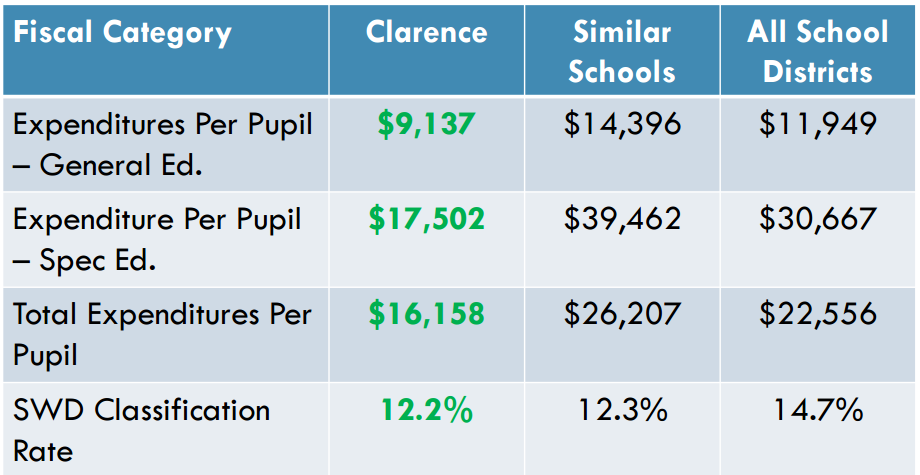 Here is an historical chart of the school tax rates going back a decade – you'll notice that the rate is significantly lower today than it was in 2002.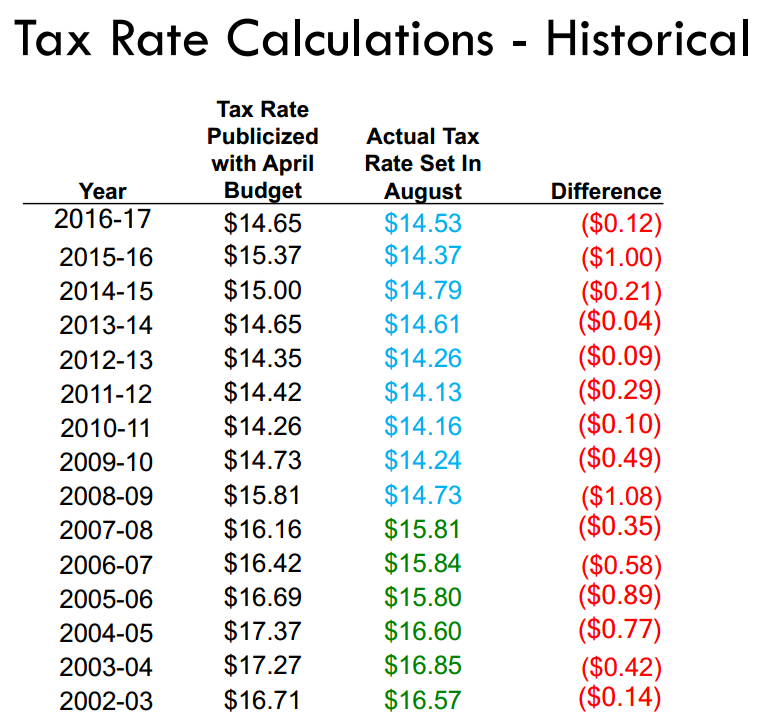 The actual tax rate will likely be lower than $14.67, based on historical experience.
There will also be a resolution to replace older buses with new, safer ones. It would have zero impact on your annual property tax bill.
It bears mentioning that between 2011 – 2014, the district lost 61 credentialed teachers and 50 members of staff. Since the 2014 budget crisis, we have hired 15 teachers and 6 staff members, meaning the district is doing more with less and things haven't returned to the pre-crisis status quo. 
Our students', teachers', and administrators' accomplishments are many:
1st overall in cost-effectiveness out of 96 WNY school districts
2nd overall in cost-effectiveness out of 431 upstate school districts
2nd overall in administrative efficiency in WNY
3rd overall in administrative efficiency in all of upstate NY
3rd lowest spending per pupil in WNY
2nd highest teacher experience in WNY
2nd lowest full value tax rate in WNY
3rd highest academic ranking in WNY
1st ranking in Science in WNY
2nd ranking for athletic program in WNY
4th ranking for English in WNY
2nd ranking in Math in WNY
15th ranking in Social Studies in WNY
3rd highest APM (college readiness) in all of New York State
Awarded "Best Community for Music Education" by the National Association of Music Merchants (NAMM). Clarence is one of only 527 districts nationwide to receive this honor.
You can find out more about this year's proposed budget, see all the materials, and watch video of past budget meetings at the district's website.
Please be sure to join us at the budget adoption meeting Monday April 17th at the Clarence High School lecture hall at 7pm!
The Public Hearing for next year's budget will be May 8th at the High School lecture hall at 7pm!
The budget and Board of Education vote will take place on May 16th at the High School gymnasium from 7pm – 9pm.